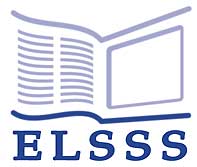 Libraries' & librarians' responses
Stop Press
Reed Elsevier is buying Harcourt who own Academic Press, publishers of hundreds of academic journals including The Cambridge Journal of Economics, Games and Economic Behavior, The Journal of Comparative Economics, The Journal of Economic Theory, The Journal of Environmental Economics and Management, The Journal of Housing Economics, The Journal of the Japanese & International Economies, The Journal of Urban Economics, Research in Economics, The Review of Economic Dynamics.
From Financial Times, Nov 2, 2000
Opposition to Harcourt buy
Reed Elsevier and Thomson, the media groups, are facing opposition to their proposed Dollars 4.5bn acquisition of Harcourt General, the US professional publisher. The Association of Research Libraries will next week meet with the US Department of Justice to express its opposition to the deal.
The ARL, which represents research libraries across the United States, is concerned that further concentration of ownership among professional publishers will further raise prices.
"We are definitely concerned that having more and more of scholarly publishing in fewer hands will drive up prices," said Mary Case, director of the ARL's office of scholarly communication. "We are getting to the point where most people have already cut their lists to the bone." Peter Thal Larsen, New York
Copyright: The Financial Times Limited (emphasis added)
Other news items
"Research Libraries' Newsletter Examines Profits of Journal Publishers," By Lisa Guernsey. Chronicle of Higher Education. October 30, 1998
"Library Groups, Decrying 'Excessive Pricing', Demand New Policies on Electronic Journals. Publishers say they sympathize, but reject calls for flexibility on copying documents." By Lisa Guernsey. Chronicle of Higher Education, April 10, 1998
"Concerns About an Aggressive Publishing Giant." By Gilpin, Kenneth N. New York Times (December 29, 1997):C2.
Subject: Meeting with President of Elsevier. Date: Mon, 15 Dec 1997 16:25:24 -0500 (EST) From: Emily Mobley, University Librarian at Purdue University.
"ARL Promotes Competition in Publishing." In: ARL: A Bimonthly Newsletter of Research Library Issues and Actions 195 (December 1997). Washington, DC: Association of Research Libraries.
"AIP/APS prevail in suit by Gordon and Breach; G & B to Appeal" In: ARL: A Bimonthly Newsletter of Research Library Issues and Actions 194 (October 1997). Washington, DC: Association of Research Libraries. Gordon and Breach had filed its complaint in the U.S. District Court on September 23, 1993 claiming that studies on the cost effectiveness of journals, conducted by Henry H. Barschall, a physicist at the University of Wisconsin, and published by AIP and APS, "constitute a literally false advertisement" in violation of the Lanham Act.
Articles
Special Issue on Journals, ARL Newsletter. October 1998
Articles referred to in "Research Libraries' Newsletter Examines Profits of Journal Publishers," By Lisa Guernsey. Chronicle of Higher Education. October 30, 1998 (See Above).
Views of the Current Marketplace for Scholarly Journals by Mary M. Case, Director of the ARL Office of Scholarly Communication
The Impact of Publisher Mergers on Journal Prices: A Preliminary Report by Mark J. McCabe, Assistant Professor of Economics, Georgia Institute of Technology
Competition in Scholarly Publishing? What Publisher Profits Reveal by Brendan J, Wyly, Johnson Graduate School of Management Library, Cornell University
Comparing Value and Estimated Revenue of SciTech Journals by Stanley J. Wilder, Assistant Dean for Technical and Financial Services, LSU Libraries
At the Speed of Thought: Pursuing Non-Commercial Alternatives to Scholarly Communication by Mike Sosteric, Assistant Professor, Centre for Global and Social Analysis, Athabasca University, and Director, International Consortium for Alternative Academic Publication (ICAAP)
"Reforming Scholarly Publishing in the Sciences: A Librarian Perspective" by Joseph J. Branin and Mary Case, Notices of the AMS, April vol 45(4) 1998, pp. 475-486.
Abstract: Two library administrators detail the spiraling cost of publishing and its consequences, attributing the problem in part to the "commercialization of scholarship".
"To Publish and Perish" cosponsored by the Association of Research Libraries, the Association of American Universities and the Pew Higher Education Roundtable. Policy Perspectives, March Special Issue, Vol 7(4) 1998. 12pp. Must register for access.
Abstract: This Policy Perspectives is about the challenge of maintaining access to significant research and scholarship at a time when both the volume and price of information have increased nearly three-fold in the last decade alone. The underlying issue is the disjunction between the sociology and the economics of academic publication itself—the processes through which the research community disseminates knowledge and judges the quality of work produced by its members. The essay contrasts the expectation of an open exchange of information within the academy to the pricing and copyright practices of commercial publishers that control many of the major scholarly publishing venues. "To Publish and Perish" recommends several initiatives for decreasing the control that commercial publishers exert over the academic publishing, including a strengthening of linkages among library consortia to help shape the market for published materials; helping faculty of institutions to understand what is at stake in signing away their intellectual property rights to publishers; investing in electronic forms of scholarly communication; and decoupling publication and faculty evaluation for the purposes of promotion and tenure. This essay was based on a special roundtable hosted by Johns Hopkins Association of American Universities, and the Pew Higher Education Roundtable.
Goodstein, David, "The Big Crunch," NCAR 48 Symposium, Portland, OR September 19, 1994